Who's taking care of mommy?
Hi guys,
The more ante- and post-natal work I do with people the more the current healthcare system frustrates me. All ante-natal advice given to mums-to-be seems to be on how to take care of the baby and all the post-natal advice is on how to take care of the baby, and possibly daddy "who might feel neglected". Very little advice is geared around how mommy should be taking care of herself; making sure she does what's best for her both mentally and physically is not a priority.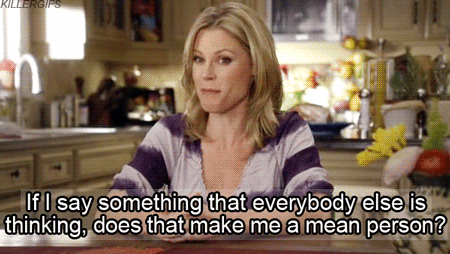 In the past few months I've started training more and more ladies who gave birth 2+ years ago who still have physical issues resulting from the pregnancy and the birth. Women who have had several C-sections and only the scars have healed. Women who have had fairly, physically, traumatic pregnancies who have never been given ANY exercise advice that was actually any good.
What good is an NCT class is you don't get told anything about exercise; how you should train and how you should recover? You pay hundreds of pounds for these classes and they ignore one of the most important subjects for your health! And this is only because women accept that they are an afterthought.
I have heard of people coming back from NCT classes having been told that "daddy might feel a bit neglected in the first few months after you've given birth" and there was nothing about pelvic floor issues, prolapse, etc. No mention of you being, pardon my French, a raging bag of hormones as your body chemistry is completely messed up. No mention of you possibly being depressed and struggling to get through the day. No mention of you having an overwhelming sense of grief for your old care-free life, especially common after your first. But "let's make sure we take care of daddy for a bit."
It drives me nuts!
Focussing on the exercise part; it is simply much easier to get your body back to the new normal and build the strength up again if you start a few months after giving birth. As I've written several times before; it won't take you hours and hours every day to get your body recovered if you've had a straight forward enough pregnancy. A 6-7 minute home routine 3 times a week is a massive start already. If you've had a C-section you really shouldn't leave it years before you start doing the right kind of exercise. Cycling/running etc. is not the right kind. Yes it burns some more calories and might help you get rid of that "new mommy fat" but it does nothing for strengthening up your core and pelvic floor again. Running doesn't help that feeling that "stuff is about to fall out" it actually makes it a lot worse. That feeling that your internal organs are about to pop out is not uncommon, but it's not normal and it can be fixed. That little bit of wee that comes out every time you run down the stairs too quickly is very common but it should not be the new norm.
I've had clients come to me 6 years after giving birth with pelvic floor issues, 6 years!! That's 6 years of weeing yourself a little bit if you laugh too much!
Get in touch if you can't watch this without weeing yourself.
It's all because new parents aren't guided through the correct exercise process whilst they are pregnant and it's a disgrace.
I'm currently in the process of writing a little booklet that will be dealing with these issues and show you how to exercise, I'll keep you in the loop as to how that is going and when it will be available. It will be freely available to new moms and moms-to-be in Edinburgh and I will make some hours during my working days available to take people through it on a 1 on 1 basis, again completely free of charge.
It'll take me a few months to get it completed, in the mean time please get in touch with any questions you have and read some of my old blogs touching on the subject of Pre and post natal exercise such as the ones linked to below. But please start asking your pre-natal group leaders about pre- and post-natal exercise. If they don't know what you should be doing, and most won't, ask them why they don't know. It really is such an important point to make; Mommy is not an afterthought!
Take care of yourself and get in touch if you reckon you could do with a little help.
Here's an exciting update; From January 2019 we're launching healthypostnatalbody.com A big online resource full of exercises and circuits to help you heal your Diastsis Recti, improve your posture and help heal, and prevent, back and neck pain. We also have 2 forums, one for expert post-natal exercise advice and a forum where members can support eachother and share practical tips. And, the best news, it's only $10 a month after a free 30 day trial.
Peter
Some previous blogs you might find useful;
Should you keep training whilst you're pregnant?
3 Steps to effective post natal training.
3 Questions often asked by new mommies
3 things for mommies to ask when looking for a Personal Trainer
and more in the blog archive here